You can do anything but not everything. – David Allen
We're going to look at goals and goal setting in three posts. This one, the first, will focus on choices. The second will focus on time and the final post on the motivation for goal setting and goal accomplishment.
Ready to dive in?
You can do anything
With the proper motivation, timeline and effort you can achieve nearly anything. We have seen teenagers circumnavigate the globe in solo boat expeditions. A man jumped to Earth from the edge of the atmosphere and landed safely. Men have broken the 4 minute mile and the 10-second 100 meter dash. Unrealistic and "miracle" events 100 years ago are commonplace today with cell phones, microwaves and 3d movies.
As you start to set goals for the year you shouldn't feel like you're creating a to do list. Goals are not something to check off in September when you hit them 3 months early. It doesn't define who you are if you do or do not accomplish your goals this year. You should expect that the goals are somehow, sometime achievable but as you create your goals, forget the checklist. "Want to make $100k" – if you did $95,000 last year isn't really a goal. Your business should grow and small percentage growth is not going to help you achieve bigger things. Did you do 100k last year? Set the goal at 150 or 200k. Set it at 400k if you think that's plausible.
You can do anything …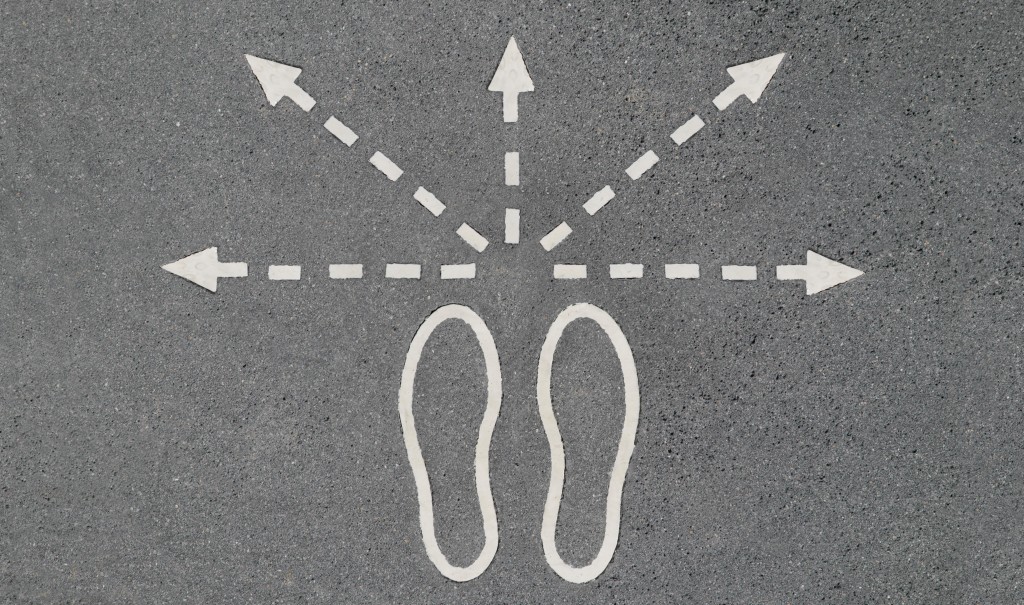 But not everything
You're going to need to start figuring out what you will remove from your life this year.
If you do tomorrow what you did today you'll get
tomorrow what you got today. – Benjamin Franklin
Old Ben Franklin had it right. You can't repeat last year's mistakes and achieve your goals this year. So you have to make choices.
Do you want to lose 20 pounds? Give up ice cream, pizza or Coke.
Do you want to write more blog posts? Give up TV or video games.
Do you want to double your sales? Give up 30 minutes of your hour lunch break. Research productivity and use it.
You can run a marathon but it means giving up gardening.
You can run your company from out of the state but it means delegating some control.
You can have this but it means no that. You can have everything in Column A but that negates everything in Column B.
Hitting Goals This Year
You can't have everything. You must make choices. You must sacrifice things you don't care about for things you care about more. Too often we sacrifice things we want for things we don't want. What kind of choice is that?! How smart is that? "I want to be fit and I want pizza. If I give up this piece of pizza I won't be fit, so I'm going to eat this pizza."  STOP THAT.
Be logical. Plan for your long term self-interest; stop giving into your immediate wants. You aren't eight years old. It's 2016. Or as we like to call it "Grow up time."
So what's it going to be? Sleep or sales? Watching the game or learning about profit margins?
Look, I'm all in on 2016. If you aren't meant for this blog, that's fine. Google something else and good luck.
But if you are looking for the Express Train to success, let's go.  Opt in below.
Subscribe & Never Miss Another Post